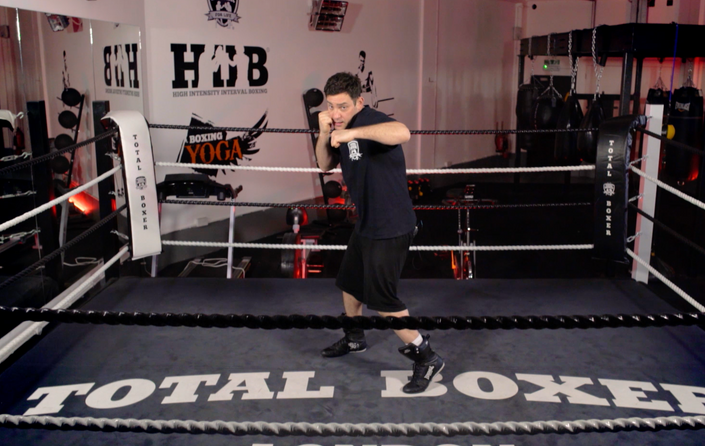 Total Boxer® Boxing Basics
The boxing essentials for beginners, personal trainers and fitness coaches.
Total Boxer® Boxing Basics
Taken straight from our multi-award winning boxing club, Total Boxer® Boxing Basics is for beginners who want to learn the essential boxing basics or personal trainers who want real boxing knowledge.
With teaching techniques our coaches have used since 2012 to guide 1000s of boxing beginners, fitness enthusiasts and personal trainers, whether you want to learn real boxing skills, get in the best shape of your life, improve your boxing knowledge and skils as a fitness coach, or become a certified boxing coach, this course will give you the perfect start.
Learn the boxing basics, including stance, punches, defence and movement
Understanding boxing training theory and best practices
Build your boxing training confidence
Continue your boxing training safely
Progress to a coaching qualification
Benefits of this Course
This officially endorsed course, developed with years of collective coaching knowledge and experience, means you will be able to train, and potentially teach, safely and effectively in one of the most fun, challenging and increasingly popular training systems available today.
Features of this course include:
Study and practice at your own pace anywhere in the world
Access the course on any device or platform
Unlimited lifetime access to all training material
Strong boxing training foundation and career prospects
Course Content
With video guidance from Total Boxer® founder and England Boxing Coach, Matt Garcia, you will learn essential basic boxing skills - something we call the TechCheck™. You will discover and practise how to stand, move, defend with head movement, hands and footwork and, of course, throw punches from singles to combinations.
Using clear, easy to follow instructions, you can follow Matt in the comfort of your own home or at the gym, by yourself or with a partner. No equipment is required and there is no contact or physical impact.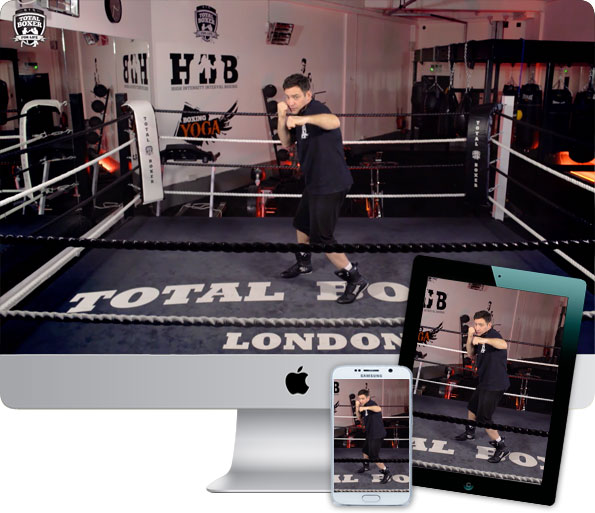 The supporting comprehensive PDF course manuals by Total Boxer® Head Coach, Deniz Ates, contains detailed text, photos and diagrams to help build your understanding and be used as a reference throughout your boxing journey.
You will also learn about boxing history, boxing rules, common boxing errors and how to correct them, combination punching drills, shadow boxing drills, the importance of nutrition, breathing technique and more.
Sections include:
Boxing Knowledge: History, Rules and more
Boxing Skills: Stance
Boxing Skills: Punches
Boxing Skills: Defence
Boxing Skills: Footwork
The TechCheck™
Boxing Training Essentials: Workout, Equipment and more
Boxer Essentials: Nutrition, Breathing and more
Test Your Knowledge quiz after each section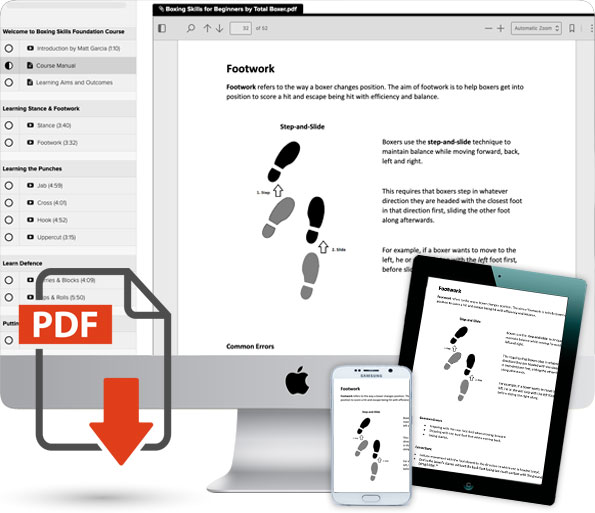 Learning Outcomes
On completion of the course you you have the perfect foundation to continue on to the training phase of your boxing journey. You will be able to explain and demonstrate the TechCheck™ - fundamental boxing techniques including the ability to stand, move, punch and defend as a boxer with head movement, hands and footwork.
This course is also the required first stage to becoming a fully qualified Total Boxer®, HIIB® or BoxingYoga™ Coach.
Study & Practice
This course can be studied entirely online. We recommend taking your time to study the manual, practice each discipline and being patient in your development to allow for self-reflection and improvement.
Recommended study and practice time - 20 hours.
Who is this course for?
This course is designed for anyone interested in learning the essential skills required to train and potentially teach boxing. Great for beginners to boxing or fitness coaches and personal trainers who would benefit from learning the foundations of boxing.
Study Anywhere. Anytime. At your own pace - forever.
Whatever device you use, wherever you are in the world and however long it takes, you get lifetime access to all materials. This means you can study and practice at your own pace and reference the content at any time throughout your boxing journey.
Course Pre-Requisites
There are no pre-requisites to enrolling in this course. No prior boxing experience or qualifications are required.
Endorsement
This course is endorsed by EMD UK - The National Governing Body for Group Exercise and recognised by REPs, awarding 2 CPD points.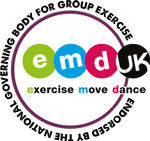 Assessment Requirements
To pass this course and receive the Boxing Basics Course certificate you need to complete two assessment tasks;
Perform a Self TechCheck
Coach a TechCheck
All the instruction and guidance for passing the assessment is contained in the training manual.
After Certification
On successful completion of this course you can;
Continue your boxing training journey, safe in the knowledge you have received an outstanding education by one of the most experienced and renowned boxing clubs in the world, giving you a well-earned and solid understanding of essential boxing fundamentals.
Continue your education and pursue a career in boxing instruction by enroling in endorsed Total Boxer® Academy coaching programmes including HIIB® and BoxingYoga™.
Your Instructor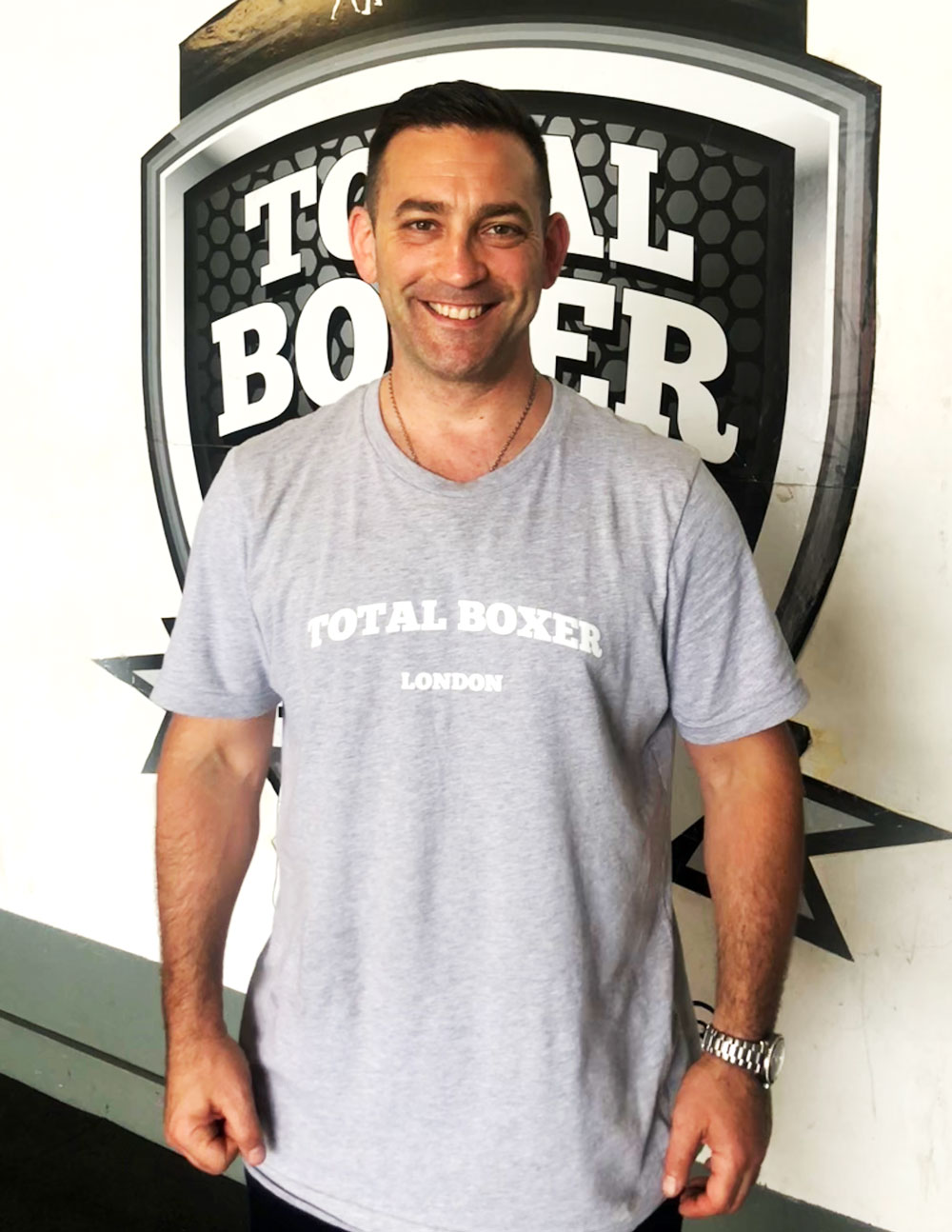 A fully qualified England Boxing Level 2 coach, in 2011 Matt focussed on his dream of a boxing club 'for everyone' and established Total Boxer® - the UK's first boutique boxing club.
Matt conceived and developed now world-famous training systems, including Get FIT Not HIT®, HIIB® and BoxingYoga™, which lead to the prestigious MINDBODY Visionary Award and Vogue announcing Total Boxer® as 'one of London's elite clubs'.
In 2017 Matt guided the club to affiliation with England Boxing to create the Total Boxer® Amateur Boxing Club and in less than 2 years was recognised as an 'England Boxing Champion's Coach' following the club's win at the National Development Championship Finals.
A proud supporter of local business and charity, Total Boxer were voted Best Boxing Club in North London and in 2019 received the People's Choice Award from children's charity, My AFK.
To help with the demand for coaching certifications 2019 Matt created the Total Boxer® Academy and in 2020 Total Boxer became an official England Boxing partner venue.
Course Curriculum
Welcome to the Course
Available in days
days after you enroll
Boxing Knowledge
Available in days
days after you enroll
Boxing Skills: Stance
Available in days
days after you enroll
Frequently Asked Questions
When does the course start and finish?
The course starts whenever you're ready and ends in your own time! It is a completely self-paced online course - you decide when you start and when you finish.
How long do I have access to the course?
You have unlimited access to this course and its' content for as long as you like, which makes the detailed files and videos a handy reference and reminder throughout your boxing training.
Can I become a boxing coach with this course?
This course doesn't provide an actual coaching qualification but it is a professionally endorsed programme - meaning it's recognised for its detail and quality - and is an excellent first step if you want to coach. Look out for our other courses so you can continue your training to become a fully qualified boxing coach.
How can I learn more about Total Boxer®?
For more information about Total Boxer® visit totalboxer.com or email
[email protected]